Institutional Beliefs
An institute can achieve success only when it empowers the students to recognize and optimize their full potential by fostering a family environment, where educational, social, cultural, ethical and emotional needs are addressed through a holistic program, offered with the partnership, afforded by the staff, students & the community at large, for providing world class education.
With us you will discover new experience in a dynamic and supportive environment. Your horizons will broaden and you will discover the liberating power of new ideas and insight. You will be intricately woven into our core fabric of flexibility, creativity, innovation & walk out with the confidence, energy and ability that you need to realize your dreams and potential.
It is our firm belief that value based learning has far greater relevance in a dynamic and ever changing work environment and we ensure you this through easy accessibility of faculty guidance, assurance of staff support, caring and nurturing environment.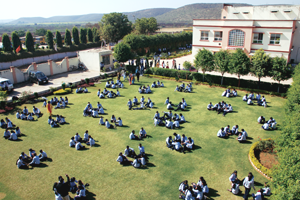 Jain Group of Colleges aspires to design and groom you to offer a challenging learning environment that will excite your passion and fire your imagination. With us you will be assured of studying in an institution that caters the best quality of education.
Our academic programmes are not only benchmark against international norms and standards, but are also periodically streamlined as per the requirements of the industry.
Academic ties with both national and international corporate/institutions of excellence ensure highest standards of infrastructure and delivery of our programs. Come and see yourself the vibrancy and innovation inherent in our courses, campuses and environment. Come, meet and interact with our college scholars and tutors and take a wealth of opportunities available with us.
"We understand that you face an important choice and we know that you are anxious to get it right. Academic factors are important, but they are not the only ones. Among other things, higher education is an opportunity to broaden your mind, extend your horizons and make friends for life. So come and experience the difference and become a part of our ever growing family."