MBA (Master of Business Administration)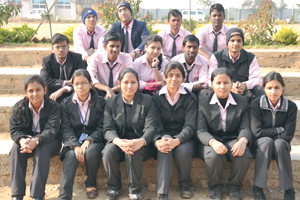 Marketing, Finance, Information Technology and Human Resource are the four major areas in management, with each having several sub-branches. Marketing Management includes Sales, Purchase, International Marketing (exports-imports), Advertising, Marketing Strategy, Material Management, Consumer Behavior, Market Development and Research. Financial Management includes all the aspects relating to Finances, Investments, Financing decisions, Portfolio Management, Project Management, Working Capital Management, International Financial Management, etc. Information Technology Management takes care of IT methodology, Decision Support System, Data base Management System, Computer Networking, Internet, e-commerce and Software Development etc. HR deals with the most complicated aspect i.e. managing people. It looks after the areas of Human Resource Development (HRD), Recruitment & Selection, Training & Development, Management-Union Relations, Labour and Personnel Policies, Organization Behavior, Management of Change and General Administration.
The programme aims at imparting high level business management skills to develop a shining class for competent business executives matching with demands of modern global business environment. The curriculum is innovative and is continuously updated to integrate changes that are taking place in the business environment. The curriculum consists of compulsory and elective courses. The compulsory course package provides students with the foundation of business. Elective courses are offered with an option to specialize in an area. The institute presently offers specialization in finance, marketing, HRM, and IT areas. After completion of Degree, candidates may pursue jobs in renowned corporate sectors, institutes and organizations at reputed posts.
Master of Business Administration (MBA)
| | |
| --- | --- |
| Duration : | Four Semester (2 Years) |
| Approval and Affiliation : | Approval AICTE, Recognised by DTE and Affiliated to Jiwaji University, Gwalior. |
| Intake : | 180 |
| Admission Eligibility : | Successful completion of 10+2+3 (Graduation) or equivalent examination in any subject with minimum 50% marks. |
| Admission Procedure : | Admission Procedure through CMAT conducted by AICTE and MET conducted by Professional Examination Board (http://www.vyapam.nic.in/e_default.htm) of MP Government (Madhya Pradesh Vyavsayik Pareeksha Mandal). However, vacant seats after the counseling are filled directly by the college administration on merit basis through CLC. For direct admission, you can take provisional admission which will be confirmed after counseling. |
| Course Structure :  | The postgraduate degree comprises of four semester examinations. The teaching methodology used in the degree includes classroom based lectures, individual and group seminars, group discussions, case studies, assignments, industrial visits and practical training in the relevant field. The evaluation method used in a semester session of the degree includes three internal assessments and a University examination. |
Papers of MBA
First Semester

Download Syllabus

Second Semester

Download Syllabus
MBA 101: Management Process

MBA 102: Quantitative Techniques

MBA 103: Managerial Economics

MBA 104: Business Environment

MBA 105: Accounting for Managers

MBA 106: IT for Managers

MBA 107: Business Communication

MBA 108: Comprehensive Viva voce

MBA 201: Organizational Behaviour

MBA 202: Research Methodology

MBA 203: Marketing Management

MBA 204: Financial Management

MBA 205: Human Resource Management

MBA 206: Production and Operation Mgmt.

MBA 207: Business Legislations

MBA 208: Comprehensive Viva voce

Third Semester

Download Syllabus

Fourth Semester

Download Syllabus
Paper 301: Management Science

Paper 302: Total Quality Management

Paper 303: International Environment and Management

Paper 304, 305, 306 & 307

Optional Specialization areas

A Marketing Management

B Financial Management

C Human Resource Management

Paper 308: Summer Training Project Report

Paper 401: Strategic Management

Paper 402: Information System Management

Paper 403: Entrepreneurship and Small Business Management

Paper 404, 405, 406 & 407

Optional – Specialization areas:

A Marketing Management

B Financial Management

C Human Resource Management

Paper 408: Comprehensive Viva-voce