Hostel Facilities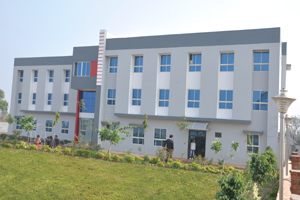 "Sparsh," "Irshita," and "Kshitiz" are the modern and well-structured separate hostels for both boys and girls in the heart of city. The atmosphere of the college and its authorities made the boarders, to feel 'at home', as all necessary support like – mess which provides nutritious and hygienic food.
Students from all over India share rooms and amenities with each other which helps them to promote the feeling of unity and a sense of national integration. The charges of hostel are Rs. 40,000/- which includes boarding and mess, it is only provided at first come first serve basis.
How to Apply
The Hostel Admission Form can be collected through college counter free of charge and it is to be submitted along with the hostel-booking amount of Rs 10000/- either by cash or Demand Draft & the remaining hostel fee is to be submitted at the time of joining.
The Hostel Form can also be downloaded from our website www.jaincollege.net and after filling it is to be sent along with a Demand Draft in favour of Jain College, payable at Gwalior, as hostel booking amount at the postal address of the college.
Admission Procedure of Hostel
The demand for hostel will be accomplished only after duly filling all the particulars of hostel admission form.
Student must paste his/her one latest coloured photograph at given place on application form besides one additional passport size photograph should be provided along with the form.
The candidate seeking admission in hostel will be considered only when they submit hostel booking-amount and they have received hostel allotment letter from the college.
If the allotment is granted, the candidate will have to deposit the remaining fee till 31st July.