Academic Governance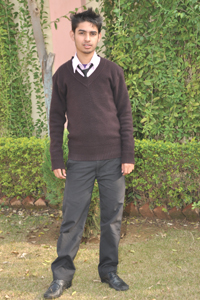 With a view to ensure that Jain Collegian gets the very best of academic exposure, all academic activity at the colleges are governed and monitored by the Board of Studies comprising eminent personalities and experts from the field of academics. The board oversees critical aspects such as Programme Design, Implementation and Feedback.
Faculty: Jain Group of Colleges are committed to provide quality education to all those who knock at its portals. A team of highly qualified and experienced faculty contributes their very best with single-minded focus on learning facilitation, innovative pedagogy, individual attention andcareful grooming which provides the students ample opportunities to become winning personalities who stand above the mediocre.
Tutorials: Our faculty imparts quality education and inspires enthusiastic needs of the students to develop them for global competitiveness. The educator offers multi-disciplinary education at UG and PG levels. Foremost focal point of the Institute has been divulging essentials and developing proficiencies allied to Management and Information Technology. The faculty of education programme prepares students to serve in a variety of professional roles as teachers, administrators, human service providers and psychologists.

Guest Lectures: Eminent personalities from industry and the field of education are invited to deliver lectures on current and important topics on a regular basis. This gives the students a realistic perspective of the concepts that they learn in class. These sessions are designed to be interactive so that the students get an opportunity to interact closely with the resource persons and broaden their horizons of knowledge.
Feedback Mechanism: As the session commences the Honorable Chairman of the college himself takes feedback from the students at regular intervals to check the progression of their studies, sports and curricular activities. This motivation helps the new student to become friendly with the environment and to develop healthy relations with one another.

Scholarship Programme: The College provides scholarship according to M.P. Govt. Rules for SC/ST/OBC students to create curiosity towards learning. It also helps needy candidates to pursue quality education and convert their dream into reality